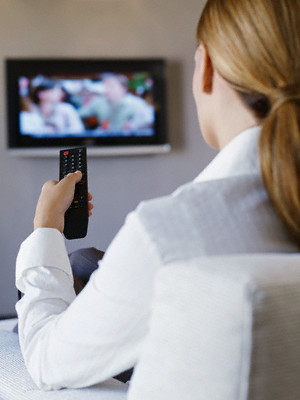 Multi-Room Audio and Video
There are endless entertainment possibilities for your home when you consider multi-room audio/video solutions. Whether your budget is a few hundred dollars or a few thousand, E-Style professionals can design and install the right system for you. Just imagine, you could...
Listen to your entire music collection from any room in your house.
Scan through hundreds of satellite radio channels from any room or allow everyone's favorite channel to be played in multiple rooms simultaneously—you decide how you want to enjoy your music.
Operate your entire entertainment system easily with just a single remote.
Create an effortless entertainment system for your entire home.
Stream your party playlist from your computer or digital music player throughout your home when you entertain.
Relive your memories by watching your digital photos on one or all of your TVs.
Raise the curtain, dim the lights, and start a movie in your own theater with a touch of a button.
Listen to music or watch TV anywhere in your house, even on your patio or poolside.
Surf the Web from any room in the house.
Now, stop imagining! You can enjoy all the features listed above and still have a home with elegant design and charm all the while staying within your budget. Unsightly wires, entertainment racks, and annoying black electronics boxes can disappear when you hire a home entertainment expert to create and install the perfect system. E-Style professionals are trained to design and install multi-room audio and video systems that not only meet, but exceed, your family's needs. They will flawlessly integrate your system and program the controls so it's all a snap to use.
Experience our LifeStyle Solutions